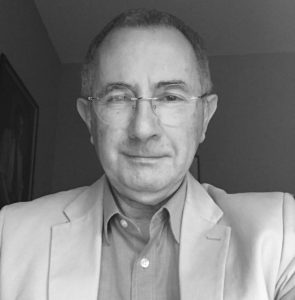 Landauer

AC
Safer air operations
The effective management of aviation safety, both in the air and on the ground, is Nick Landauer's prime professional concern and interest.
Latest projects
2023
Nick is trying to arrange life such that he spends around 50% of his time undertaking paid work in the aviation sector. The first three quarters of 2023 have included multiple one-day, one-to-one senior management workshops, both on-line and face-to-face, together with auditing the SMS at a major European airline, a two-day "Understanding Compliance Monitoring" course, and Baines Simmons' "Safety Risk Management for Professional Practitioners" three-day course with further events in the pipeline. Q4 plans continue to build.
Nick has published some Tips for Classroom Trainers on Linkedin. Tips for Classroom Trainers
Skills, Knowledge and Experience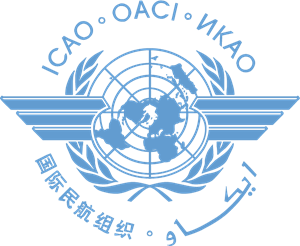 LandauerAC's satisfied clients benefit from Nick's skills, knowledge and experience as an inspiring trainer, and from the compliance monitoring, regulatory auditing and aviation advisory services LandauerAC provides. Nick has extensive knowledge of the theory and practical application of International Civil Aviation Organisation (ICAO), European and UK National legislation, rules, regulations and guidance material, with a particular emphasis on Commercial Air Transport (CAT) and Non-Commercial Complex (NCC) operations.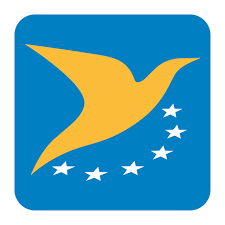 Now working with world class clients including Baines Simmons Limited and Bureau Veritas Exploitation, LandauerAC continues to use and build upon Nick's experience of delivering effective, pragmatic and insightful training in international forums, conducting compliance audits and advising on matters related to air operations. Work has included delivering, through LandauerAC's clients, courses and consultancy missions for multiple UK and European air operators, for the European Union Aviation Safety Agency (EASA) in Cologne, National Aviation Authorities in eastern Europe, the Caucasus, the Philippines and Central Asia, and over 80 one-to-one coaching days for new aviation senior managers globally.
Institute of Leadership Certificate in Coaching and Mentoring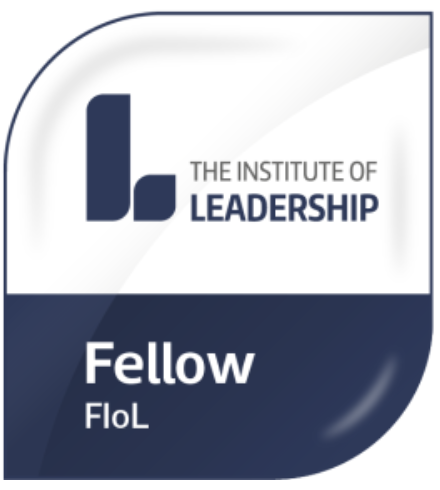 Nick has received his IL 7 (Masters level) Certificate in Coaching and Mentoring from the Institute of Leadership, and has been accepted into the Fellowship (FIoL).  While primarily relevant to his coaching practice, (www.LandauerCorporateCoaching.com), the skills and knowledge that he acquired during two years of study and practice with Steph Allen of The Training Spa are also directly applicable to his work with senior managers and leaders in the aviation industry.
Background
Nick's 36 years at the UK CAA included being an Inspecting Officer (Operations) in which capacity he audited and inspected air operators both nationally and worldwide. Subsequently, he worked extensively in designing and delivering training packages and managed teams of operational support and technical staff responsible for all aspects of Air Operator Certificate and Approval processing. In Europe he worked in close liaison with EASA Air Operations Standardisation teams and, globally, represented UK CAA on IATA IOSA and ISAGO Oversight Committees. In addition, Nick has extensive senior management experience of working on and leading a variety of projects. Nick also designed and then managed UK CAA Flight Operations Department's internal Quality Assurance system for over 10 years.
Nick has been elected a Fellow of the Royal Aeronautical Society (FRAeS) and of the Institute of Leadership (FIoL), and is a Freeman of the City of London.  He is a qualified Lead Auditor, an Associate Consultant for Baines Simmons Ltd,  an Associate Consultant for TEASAS Ltd and a Qualified Subcontractor for Bureau Veritas Exploitation.
Landauer

AC

Training
LandauerAC designs and facilitates effective training material concerning:
Audit and inspection skills and techniques, including supervised On the Job Training (OJT)
Checklist design and construction
Interview skills
Aviation legislation relating to air operations including:

The Basic Regulation (Regulation (EU) 2018/1139)
Air Operations (Regulation (EU) 965/2012)
Other European and National regulations

Accountable Managers' and Nominated Persons' coaching
ICAO and EASA Air Operator Certification and Oversight
Management systems – compliance and performance
SMS
Compliance monitoring and quality assurance
Landauer

AC

Auditing
LandauerAC undertakes auditing in the air operations arena with regard to:
Compliance Monitoring
Leasing
Quality Assurance
Air Operations (Regulation (EU) 965/2012) compliance
Management systems
SMS
Regulatory audit preparation for operators
Regulatory audits
Through association with other reputable consultancies, LandauerAC is also able to arrange auditing and advisory services relating to airworthiness, cabin safety and dangerous goods.
Landauer

AC

Feedback
Nick's depth of knowledge combined with his engaging and entertaining presentational style have resulted in positive feedback from clients and trainees alike.
2023
"Thank you, Nick, for delivering a very engaging and fun course." Safety Manager
"The best training day I have attended in my life." Compliance Monitoring Manager
2022
"Overall, Nick is an effective communicator who paced the content well. Highly recommended." Compliance Monitoring and Safety Manager
"Thank you very much for such a great training!" Chief Financial Officer
"Thank you very much for your flexibility and the excellent training – our team benefitted tremendously. We look forward to your next visit". Director of Flight Ops
"Thank you for sharing your passion for aviation with us". Student CASI
"Great day and I thoroughly enjoyed the insight and your presentation" Nominated Person (Ground Operations)
2021
"Nick is a real professional; have enjoyed the course." Compliance Monitoring Manager

"Excellent delivery by an expert in his field, done in a positive and relaxed manner" Nominated Person (Flight Operations)

"As this training was virtual, the fact that it's a 1 to 1 workshop helped a lot to fully dedicate consultant's attention to the trainee. I was worried about the language as I'm not a native speaker but Nick made his best to make me feel good and we went through a fruitful exchange from the beginning. His sound knowledge of the aviation industry and particularly of the UK CAA was a plus." Accountable Manager
"Nick has a good style of teaching. He's making great effort in speaking clearly and slowly. Nick's great knowledge and very high experience was helpful and interesting. Clearly he knows what he is talking about!" Student European CAA Inspector
"Nick Landauer is a very competent man and speaks a clear and understandable English." Student European CAA Inspector
Previous
"Nick is a very good instructor. He is a subject matter expert and has a good rapport with the trainees. We are all looking forward to his next class with us". Student inspector

"Nick's extensive knowledge and style of presentation is obviously well suited to presenting these subjects to foreign students. His visit was voted a 100% success by the team" CEO / Accountable Manager
"In a subject that could easily have become boring, Nick's presentation maintained a great level of interest" Compliance Monitoring Manager
"Probably the best consultant I have trained under…." Safety Manager
"A brilliantly delivered day….." Nominated person delegate
"Your approach is exactly what we are looking for." Project manager
Nick "is very able to keep the attention of the classroom at a very high level." Student
"A very competent individual." Student
"I was very impressed with Nick's delivery. His style is captivating and his knowledge of the subject shines through. I believe all the attendees enjoyed the training." Student
"We like your attitude." Audit client
"Nick is a fantastic, patient teacher." Student
"Nick is probably the best training deliverer I have ever met." Student
Landauer

AC

Clients
Past and present direct clients, on whose behalf projects have been delivered with a large number of their own clients, include:
Baines Simmons Ltd
Bureau Veritas Exploitation
McKechnie Aviation Ltd
VR Aviation Safety Partnership Ltd
The Republic of San Marino Aircraft Registry
AIS Aviation
The United Kingdom Civil Aviation Authority (CAA)
TEASAS Ltd
Contact

Landauer

AC
Please email nick.landauer@landauerac.com to discuss your requirements.

LandauerAC is a trading name of Landauer Aviation Consulting Limited.
Landauer Aviation Consulting Limited: Registered office: Chart House, 2 Effingham Road, Reigate, Surrey RH2 7JN